Important Information - Brew2Bottle
Important Information
UPDATE
We have been advised that Brew 2 Bottle Ltd / Virtual Distribution has been purchased back by 2 of the serving officers. Absolute classic !!!
The new company is SHOP AT HOME RETAIL GROUP LIMITED. Company number 1068694. This company was created in Feb 2017.
So be very very wary, when it 'pops' back up to start trading.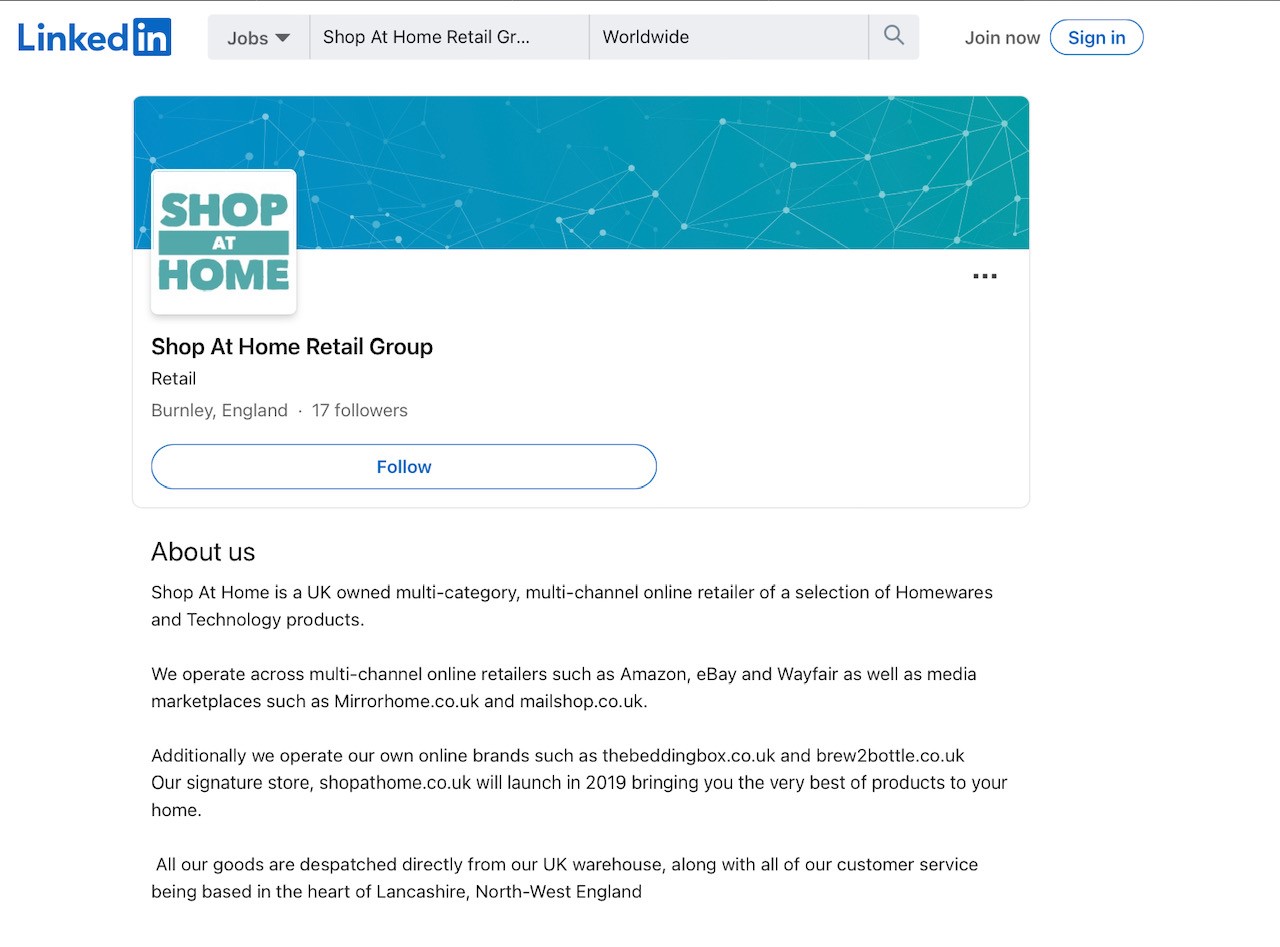 Thursday 31st March 2022
UPDATE
As we have seen on several forums with regards to the "company restructuring".
On Friday 18th March, we recieved official documentation that "Brew2Bottle / Virtual Logistics" was entering volentary liquidation. So with regards to Forum comments, they should not be processing any further orders from the appointment of the Insolvency Practisioner.
You can see, there is no stock from any of the Home Brew Suppliers. What we will say, is they owe a considerable amount of money, to 42 other Creditors.
Please consider whether you wish to support such a company.
Friday 25th March 2022
UPDATE
Tuesday 8th March we were contacted by an Insolvency Practitioner acting on behalf of Brew2Bottle. Our understanding, appointed 1st March. We have done as much as we can to try and resolve the issue. The further problem ( and frustrating as it is ), they are still allowed to trade, but rest assured - no stock will appear.
When we took the decision to act in the way that we have, it wasn't taken lightly. We are a longstanding company. What we could see happening was Brew2Bottle was about to 'bring down' other suppliers within our industry.
There is some chatter on some 'Home Brew Forums'. From our understanding and more importantly to put the story right, they have been asked to clarify and put their side of the story across ( even as a sponsor ) , which they have declined. So, what do they have to hide?. They can freely put their side of this matter anywhere they wish.
What needs to be understood is this is not the first time that some of the serving officers have done this. The last thing we would want is for anyone to place orders, only to find the goods were never ( and knowingly ) going to be delivered. You're hard-earned cash simply gone.
If we hadn't done what we have, customers ( you ) of B2B would still be placing orders with them, oblivious to what was happening in the background.
This is a business model used well. Setting up companies in anticipation of folding the previous.
We could not sit back and be used in the manor of " it's a supply issue " damaging our company, brands, and reputation. Rest assured, our stocks are plentiful.
Look these people up on 'social media'. Look at the companies they are attached to.
Some companies in our industry possibly cannot afford to lose monies and this could spell the end for them too, no one gives that a thought ?, other lively hoods gone.
Less suppliers = less choice= less stock= less stores. Clearly, they have no morals or obligations.
Friday 11th March 2022
UPDATE
We have now had no alternative but to issue a 'Winding Up Petition' against the company 'Brew2Bottle' and its serving officers for failure to make payment.
Serving Officers -
Stephen John Ackers
Gareth Clarkson
Charles Vernon Yerkess
Sara Wilson
4th March 2022
We want to make customers of Brew2Bottle, Hapton. Lancashire, aware of issues with the supply of Home Brew products.
For several weeks, we have not supplied products for sale to this company. You will see from their website that stocks are at a minimum or majority out of stock.
What does this mean for you the customer? In the current financial situation all of us face, we feel it duly right that should you be purchasing items from this company (and or any other in fact ) you are made aware that any "promissory notes" to sell you item's ( especially were out of stock ) are not an issue with stock being available from ourselves or in fact many of our trading partners.
It's easy for a "virtual company" to pass the blame of product availability/supply back to a manufacture or their supplier, especially if you can't physically see it or touch it.
Young's have been in the industry for over 50 years, from the very beginning of manufacturing and supplying Home Brew products, to which we are extremely proud & honourable. We feel it morally correct that should you part with hard earned funds, you receive the items you ask for and not broken promises.
23rd Febuary 2022